The benefits of HygiaConnect solution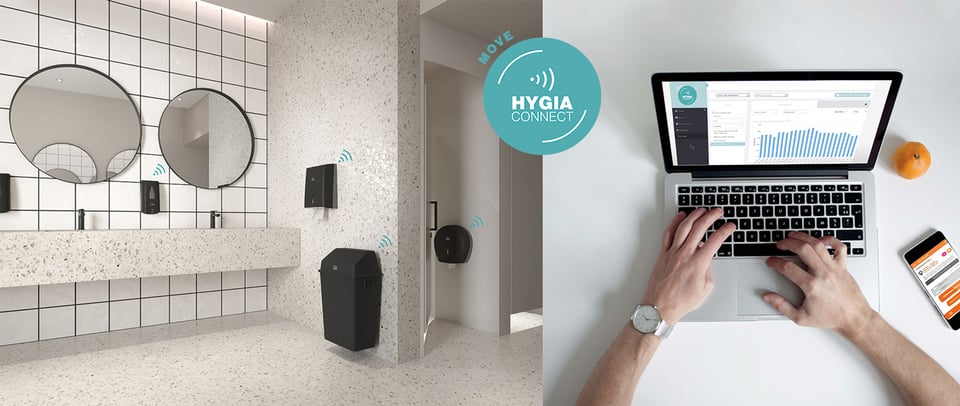 Today, 70% of the complaints received by various cleaning establishments pertain to the absence of consumables. With the rise in raw material prices, it becomes evident for public-facing establishments to equip themselves with connected hygiene solutions to optimize their performance both qualitatively and financially.
Cleanliness in practical use, a necessity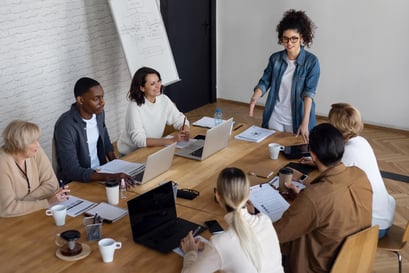 The growing trend of telecommuting in France highlights the importance of cleanliness in practical use. This practice involves meeting the real needs as much as possible by optimizing cleaning services. For example, during a seminar or varying degrees of telecommuting, a company may experience an increase or decrease in restroom usage. Cleanliness in practical use would involve adapting cleaning services accordingly, by increasing or reducing the frequency of cleaning staff visits. Connected hygiene allows equipped establishments to quantify real-time needs and thereby facilitate cleanliness in practical use.
The ecological impact of smart cleaning solutions
Coming to change a roll of toilet paper started by a quarter would not come to mind, but it often happens in cleaning services. Connected hygiene, or smart cleaning, avoids this issue by providing real-time information on the fill level of connected devices, enabling adjustments in cleaning services accordingly. The benefits are manifold: reduced ecological impact by avoiding consumable waste, cost savings in procurement and cleaning services, improved customer satisfaction, and more. It's no wonder that connected hygiene is currently gaining popularity in the cleaning market.
Connected hygiene, a significant challenge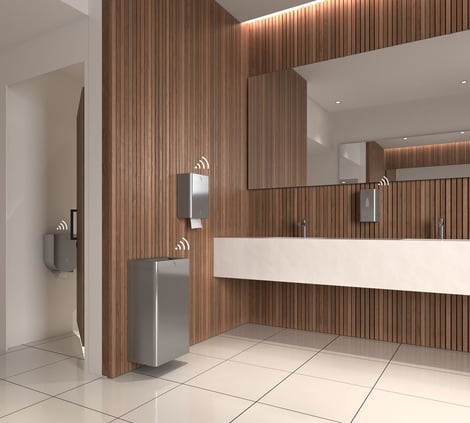 JVD, a pioneer in the field of connected hygiene, has been offering the HygiaConnect solution since 2019. Already recognized with the Objenious Bouygues Telecom IoT Challenge Expert Award, the solution continues to evolve by incorporating new associated services into its range. Recently, a collaboration with MoveWork has complemented the HygiaConnect platform.
This range of connected equipment includes trash cans, toilet paper dispensers, paper towel dispensers, and hand sanitizer dispensers, making it the most comprehensive on the market. Historically open, Hygia Connect equipment offers freedom in choosing consumables. The increasing costs of raw materials further highlight the need for precise consumable management for better cost control.
Beyond consumable management, HygiaConnect enables optimized tracking of cleaning services. Thanks to real-time data collection and reporting, cleaning companies gain visibility, allowing them to improve their service quality on a daily and sustainable basis.
Real-time for responsiveness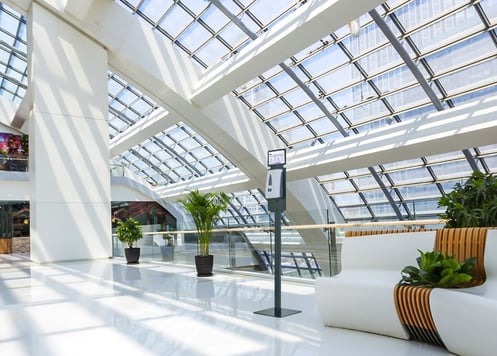 Real-time data collection alerts users before consumables run out, enabling timely interventions in the field. These critical thresholds, defined by the site manager, prevent facility unavailability. For example, an alert is sent when a trash can is full or exceeds a critical threshold.
Reporting for anticipation
The analysis of data collected in reports is highly valuable for optimizing cleaning service management. These data become useful when accumulated over time in a quantitative and qualitative manner.
Quantitative reporting involves tracking the consumption of paper towels or soap in a customizable period. It allows measured replenishments tailored to the equipped structures.
Qualitative reporting calculates the occurrences of supply shortages, providing an availability index for installations, which serves as a service quality indicator. This allows for targeted improvements in key areas or thematic product groups to enhance cleaning services effectively if necessary.
The intelligent technology of HygiaConnect
JVD's HygiaConnect solution was designed and developed to be easy to deploy and install. Leveraging LoRa technology (long-range radio communication), device communication is plug-and-play and completely secure, running parallel to traditional IT networks installed on-site. Additionally, the entire range of connected equipment operates on batteries, eliminating the need for costly electrician interventions.
As you can see, HygiaConnect stands out today as the accessible and open solution for connected hygiene. It enables a better understanding of consumable usage and improved management of cleaning services. Contact us today to be supported by our team of specialists in implementing your connected hygiene project.